Press
In 2007, I co-founded Health 2.0, a conference company focused on innovation in health care. We are now a leading conference and media platform company that promotes, showcases and catalyzes new technologies in healthcare through a worldwide series of conferences, code-a-thons, prize challenges, and more. I've had some amazing guests: Jillian Michaels, Tim O'Reilly, Chelsea Clinton, Aneesh Chopra and hundreds of other health, tech and media luminaries.

Prior to Co-Founding Health 2.0, she was Entrepreneur-in-Residence at Physic Ventures.

Scroll down to learn what's happening now
 
Announcing the Aspen Institute's Health Innovators Fellowship 2018 Class
The Aspen Institute today announced the members of the 2018 Class of its Health Innovators Fellowship – 21 senior health care leaders who were selected to join a network of entrepreneurs and innovators from across the US health care ecosystem who are committed to strengthening their leadership and developing new approaches to improve the health and well-being of Americans.
6 Ways To Hone Your Innovation Approach
"You could say that Indu Subaiya, MD, MBA, operates at the leading edge of healthcare innovation. In her job as executive vice president of Health 2.0, a conference and media company she co-founded, she is exposed to emerging technologies, solutions, and the leaders of companies who are seeking to transform the healthcare system. In 2017, Health 2.0 was acquired by HIMSS and the 2019 conferencewill take place September 16‒18 in Santa Clara, California.
…
I caught up with Subaiya at HIMSS19, and spoke with her about the impact of innovation on healthcare systems. She shared six wide-ranging insights that will help healthcare organizations hone their approach to innovation."
Physicians can shape digital health transformation
"Developers of digital health tools are recognizing the need to involve physicians in the design and use of their products, but doctors also need to find the time to participate in the process.
That was one of many messages delivered by Indu Subaiya, MD, a co-founder of the Health 2.0 digital media company that connects entrepreneurs, developers and health care stake holders…."
Companies large and small tackle data privacy at Health 2.0
Data privacy has long been a concern in healthcare, but the past year has seen consumers increasingly concerned about whether or not their devices are always listening. Speaking onstage at Health 2.0's Fall Conference this week in Santa Clara, California with Health 2.0 cofounder and EVP Indu Subaiya, Ricardo Prada, principal UX researcher at Google, said that his company is well aware of the public's sentiment, both within healthcare and without…
Healthcare digital transformation maps the new patient journey
The modern patient experience features flavors of consumerism combined with healthcare data. Giving patients greater access to that information is one area in which technology options thrive.
Health 2.0 and HIMSS: Why coming together strengthens the healthcare community
Indu Subaiya, co-founder of Health 2.0 and executive vice president at HIMSS, discusses the value of bridging the gap between the start-up community and European hospital IT leaders.
Health 2.0 sees the future of healthcare innovation in collaboration
Health 2.0 co-founder Indu Subaiya said she sees healthcare as a living, learning, interconnected system, and the future of healthcare innovation will come from collaboration.
"In this world where health happens everywhere, we are thinking a lot of this metaphor of a cell and the fact that a cell membrane in permeable," Subaiya said during her keynote address at the Innovation Symposium at HIMSS18. "It exists within a living system and ideally it responds in real time to our actions and represents an interconnected and continuously learning and living system."
As digital healthcare expands, tough questions arise
Indu Subaiya, M.D., talks about digital transformation, the intersection of healthcare and consumer tech and how directing short films has informed her work in health IT.
Indu Subaiya, M.D., converses easily about how hospital and consumer technologies interact with, and influence, each other. Within the digital healthcare world, she serves as executive vice president at Health 2.0, a division of HIMSS that produces market research and runs conferences about new health technologies and vendors. She's also a filmmaker who writes and directs short pieces, such as the drama The Apartment.
HIMSS notebook: EHR trends embraced by vendors with AI and CRM
EHR trends were among the news at HIMSS 2018. Cerner and Salesforce are teaming to bring patient data into healthcare CRM. Meanwhile, Epic and Nuance promoted an AI assistant.
"What the hack": Fostering innovative healthcare solutions the 'hackathon way'
"Doctors use magnetic fields and swallowable pill cameras to look inside patients' bodies. Surgeries are performed with robots and pill-mounted cameras. Yet, in other avenues, the field of medicine seems to be too archaic. Some doctors still carry pagers. Some still write their patients' diagnosis. Patients still have to call to make appointments, or fill up paperwork at every clinic or hospital they visit.

Indu Subaiya, co-founder and CEO of Health 2.0— a company that promotes new healthcare technologies—recognised the need to fill that gap. Partnering with the US government, she launched the first health hackathon at a national scale in 2010. It provided a playground for innovation, experimentation and solution-building that was sorely needed in the healthcare industry. "
HIMSS18 puts women front-and-center as conference keynotes, speakers
Women innovators from CMS, NASA, IBM Global Healthcare, Cleveland Clinic and Health 2.0 -- among a long list of others -- will share insights from interoperability to patient engagement at the annual health IT conference in Las Vegas.
14 sci-tech innovators solving the world's big problems
Meet the scientists and technologists who are transforming, extending and saving our lives.
Humanity's pursuit of science is one of discovery but also of self-preservation. With every advancing decade, we are living longer lives thanks to the kind of remarkable medical advances dreamed up by some of these innovators. There are also those developing the science and technology to ensure these lengthening lifespans can be happy and healthy ones.
Indu Subaiya - Reshaping Your Thoughts on Health and Wellbeing
"Meet Indu Subaiya, who has paved her way both as an entrepreneur, and as a filmmaker. She is also greatly known as a keynote speaker and a moderator, for example, at the Clinton Foundation Health Matters Initiative. Wow — Welcome Indu!"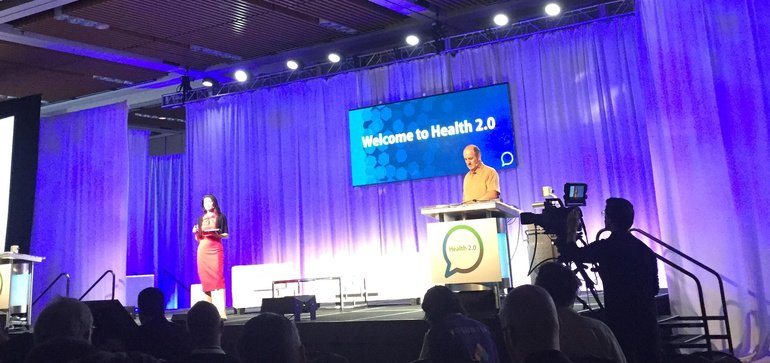 The 5 drivers pointing toward the decentralization of healthcare
Health 2.0 co-chairs Indu Subaiya and Matthew Holt said these factors pose big questions to healthcare companies, including "What is your job in the new healthcare ecosystem?"
From Web 2.0 Comes Health 2.0: A Movement In Modern Healthcare
"On Saturday, February 9th, stakeholders in the Indian healthcare space gathered at the CMR Institute of Technology in Bangalore to discuss the opportunities and challenges of healthcare in the 21st century. The event, Health 2.0, was the second of its kind hosted in India, but one of a series of regional events that have taken place since 2007 in cities including San Francisco, Paris, Berlin, and Dubai."
Where HIMSS Can Take Health 2.0
"I was quite privileged to talk to the leaders of Health 2.0, Dr. Indu Subaiya and Matthew Holt, in the busy days after their announced merger with HIMSS. I was revving to talk to them because the Health 2.0 events I have attended have always been stimulating and challenging. I wanted to make sure that after their incorporation into the HIMSS empire they would continue to push clinicians as well as technologists to re-evaluate their workflows, goals, and philosophies…"
Indu S. // Lives of Women
Lives of Women: Intimate portraits of the women in our world.

"I just knew something wasn't quite right." - Indu S
Tech Tonics: 2015 Health 2.0 Preview with Matthew Holt and Indu Subaiya
"Tech Tonics, the Podcast, is a twice-monthly program focused on the people and passion at the intersection of technology and health. Hosted by Lisa Suennen and David Shaywitz… So every year at Health 2.0 Indu Subaiya and Mathew Holt bring together everyone on earth whose interested in digital health…"
Los 'wearables' y la cita virtual
El congreso eHealth 2.0 que tuvo lugar en Barcelona sirve de escenario de presentación de proyectos sanitarios que incorporan nuevas herramientas digitales
Ravishly: People We Love: Indu Subaiya
"As the co-chairman and CEO of Health 2.0—a company that promotes, showcases and catalyzes new technologies in health care—Indu Subaiya is at the forefront of a movement revolutionizing the medical industry. Since launching the organization seven years ago, she's helped support everything from a website to compare health care prices to watch sensors designed for fitness management. Up next, she sees innovations like Google Glass and apps for bar-code scanning further transforming health and wellness in ways not imaginable even a few years ago..."
Health 2.0 – Interview with Indu Subaiya
"We had the chance to speak with the Co-founder and CEO of Health 2.0 conference, Indu Subaiya, an American entrepreneur born in Bangalore. Speaking about the event, she said, "Health 2.0 is a conference and a media company that I co-founded in 2006 with Matthew Holt. We began as a conference to showcase the most cutting edge technology in digital health….""
Tracking High-Tech Health Care
"It's a $2.6 trillion industry that almost every one of us has struggled with -- health care. But there is new hope, thanks to Bay Area technology. Scott Budman reports."
Big Data Making A Big Impact
"At the end of the Health 2.0 Conference earlier this month, I sat down with the event's co-founders Matthew Holt and Indu Subaiya to discuss the big trends. I'd been impressed and excited by the innovation demonstrated at Health 2.0. It turns out much of it was driven by Big Data….

"As the chief executive officer of Health 2.0, Indu Subaiya '95, MBA, MD, is a leading proponent for applying technology to improve health care. Her company hosts multiple international conferences annually to showcase online and mobile products and to unite leaders from medicine and technology to brainstorm how to make healthcare more effective and efficient…"
Indu Subaiya, Health 2.0, Woman Entrepreneur
"Sometimes it just takes time or the right turn to find your sweet spot. I have heard from countless people who journeyed to the tech start-up communities of SF and NYC that for the first time ever they knew they had found their people. Indu Is definitely one of those people and her education through medical school kept her focused on disrupting the medical industry which is in need of massive change."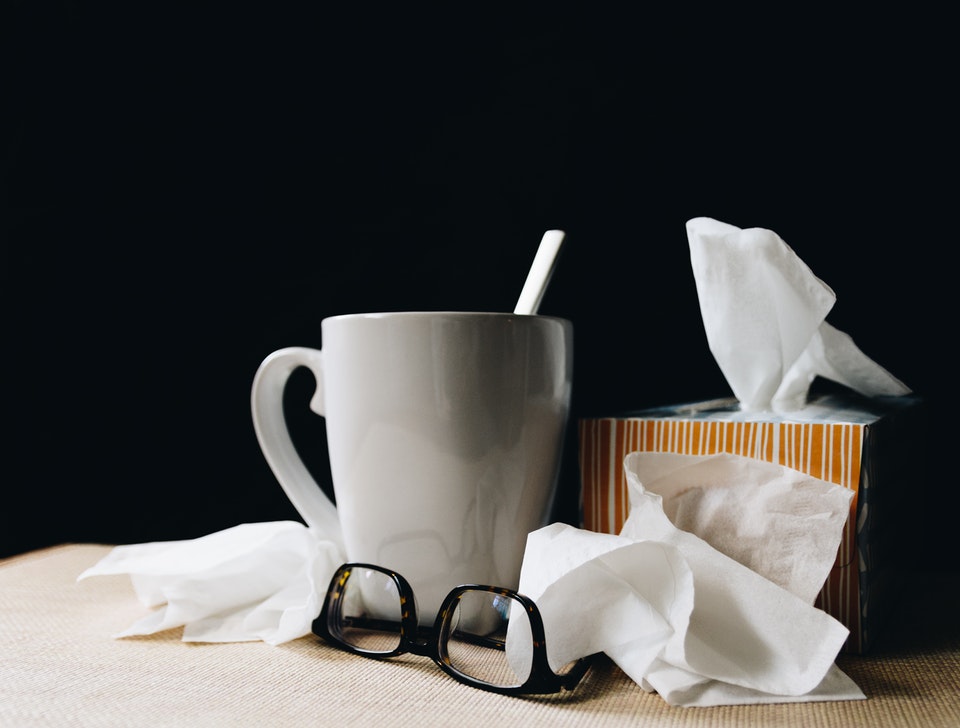 Sick? Doctor's busy? Here's help
"On the Sunday before Thanksgiving, Barb Lighthall was walking into church when her feet slipped out from under her and she hit her head on the parking lot's black ice.
"You know how most people break their fall with their hands? I broke my fall with my head," says Lighthall.
An ambulance took her to the emergency room, where she was prescribed pain pills, discharged, and told to check in with her regular doctor in the next three days.
But that would prove impossible…"
Patients find support, help via online networking
"She was told that no doctor in her home state of West Virginia had much experience treating it. Then when her sister found an expert out of state, her insurance refused to pay for treatment there.
"I was panicked. I cried for 36 hours straight," says Beth Weiss, Reid's older sister. "My sister has an 8-year-old child and a disabled husband."
Late one night, Weiss went online looking for information about her sister's disease, uterine leiomyosarcoma. And there she found the woman she calls her "godsend," Dr. Doreen Kossove."
Logging On for a Second (or Third) Opinion
"When Terri Nelson learned she had a large fibroid tumor in her uterus, she went online. There is nothing new in that, of course. The intrepid and the adept were going to the Web for health information as long ago as the 1980s, well before Google and other search engines made it accessible to a wider audience..."
Health2.1 — Afterthoughts on the Wonderful Health 2.0 Conference
"Last week I participated in Matthew Holt's and Indu Subaiya's Health 2.0 conference, which attracted more than twice the number of people they had anticipated (about 500) and left many more turned away. So, clearly, something's in the air.
People are excited."
Patient outcomes are at heart of disruptive healthcare tech
Startups are having the biggest impact working on technology that disrupts access, data gathering, monitoring and care interventions to help patients – as well as alleviate clinician burnout – says cofounder and EVP of Health 2.0 Indu Sabaiya.